Onsen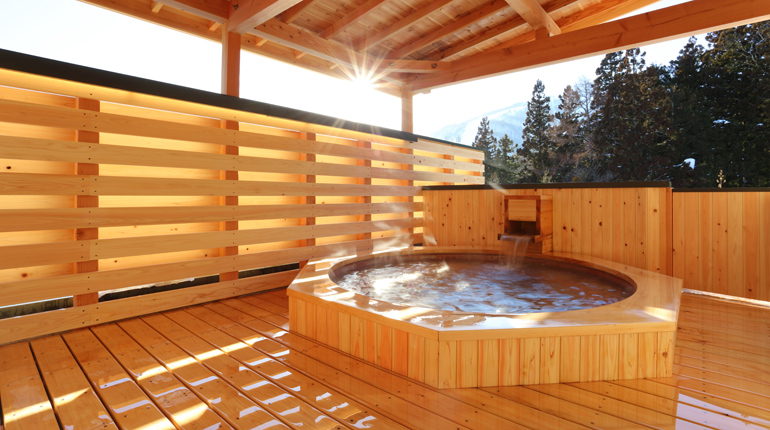 After your long trip, relax and rejuvenate yourself in our onsen on the top floor. Especially, the open-air bath commands a wonderful panoramic view and takes you away from the daily bustle.
[Our Onsen]
Hakuba Happo Onsen
Natural Hot Spring of Beauty
Hakuba Happo Onsen has a great benefit of anti-aging effects. It provides the best alkaline onsen in Japan and makes your skins smooth and soft.
Benefits
Our onsen is really effective for neuralgia, myalgia, digestive disease, poor circulation as well as recuperation after illness, fatigue recovery and health improvement.
The scenic open-air bath on the top roof and spacious indoor bath, you will find a luxury time surrounded with great nature of Hakuba.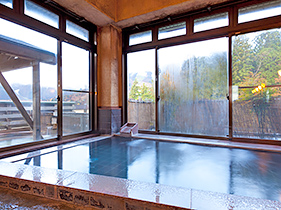 Opening Hours
Open-air and
Indoor Bath

6:00 a.m.-9:00 a.m.
(*May-Sep. 5:00 a.m.-9:00 a.m.)
2:00 p.m.-11:00 p.m.

Sauna

2:00 p.m.-11:00 p.m.